Q&A with Geert Somers, Partner at time.lex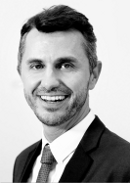 BL: The last time Brussels Legal sat down with you was in 2010, shortly after time.lex was founded, how has the firm developed and expanded in the last five years?
GS: Over the past 5 years, time.lex steadily grew, hired new associates, appointed a new partner and received international acclaim, being a Legal 500 and Chambers ranked Top Tier and Recommended firm in Information Technology, Intellectual Property, Data Protection and Media & Entertainment. This year we moved to brand-new offices on the 23rd floor of the Sablon Tower with magnificent views over Brussels. While we took new lawyers on board, some of our former associates are currently working as in-house counsel in the private sector.
BL: Can you name some of the challenges and decisions that have been critical to the firm's success?
GS: The key challenge in our business is to keep track of all current trends and technologies, which requires a substantial investment of time and resources. We make sure to recruit and retain a team that is motivated and passionate about its fields of expertise. time.lex always adopted a deliberate strategy of diversification, combining private and public sector work on the one hand and combining work for multinationals and start-ups on the other hand. This strategy has been critical to our success, assuring a steady flow of work and very interesting cases to link to our name. Working for the public sector at EU-level also gave us a solid insight of the direction that the market and the law will evolve in. In addition, we always stayed true to our independence, which allows us to represent the clients and cases we believe in, especially when it comes to challenging litigation matters.
BL: What is your legal background and how has it helped you to contribute to the development of time.lex?
GS: I started working as a lawyer for Freshfields Bruckhaus Deringer back in 2000. Before that, I worked as a trainee at the European Commission and a legal assistant at the Italian Constitutional Court. The combination of these different jobs allowed me to have a broad international background and to be trained for consistent high quality and responsiveness. This work standard came in very handy for the development and acceptance of time.lex as a new law firm back in 2007. As a matter of fact, we are a Brussels-based boutique law firm but we operate like an international firm and we are frequently contacted as a hub for EU-wide projects and by large foreign law firms without a Belgian office.
BL: What is "time law"? What are the most challenging and rewarding aspects of day-to-day work in this specialised field? What is it that drew you to this niche?
GS: "Time" is an acronym for technology, intellectual property, media and entertainment/e-commerce. Technology covers a broad range of branches of law, such as IT, software, data protection, Internet, e-commerce and cybercrime. Time-law is a practice that always fascinated us because, although being a niche, it crosses pretty much all fields of law. So we really never sit still and can help shape the legal future by being involved in landmark cases in privacy, copyright, e-commerce, etc. Often we actually assist Belgian, EU and foreign governments and governmental bodies in drafting time-related laws or policy frameworks.
BL: What are the advantages and challenges associated with being a niche firm in the Brussels market?
GS: We believe you can only be a niche firm by showing a profound understanding of the market, evolving technology and hence the legal and business needs of our clients. With regard to the areas that we cover we have the advantage of being the leading boutique law firm in Brussels and even all of Belgium. Companies who know this come to us for the added-value and personal service we offer at partner-level. But we certainly also miss opportunities from other companies who are used to working with larger one-stop shop firms. But in the long run we trust more and more clients will decide to rely on the specialised profile offered by niche players. We may need more time and effort to pitch for work than the larger firms but we also have more freedom to stick to our clear focus and to service particular markets and clients.
BL: How has the ICT market in Brussels evolved over the last five years? What differentiates time.lex' ICT practice from the others in Brussels?
GS: We have seen new niche players arriving in the market, but mostly outside of Brussels, or covering only IP law but not also ICT and data protection. The pace and complexity of innovation have accelerated, creating a greater need for niche expertise and for a solid understanding of how new solutions work: when you are dealing with big data, mobile payments or electronic signatures, just knowing the general legislation is not good enough anymore. You need to understand the law, the technology and the market. The work has become a lot more complicated, but also a lot more interesting over the last few years. Our competitors are always the ICT departments of the larger law firms. What differentiates us most is the level of partner involvement we offer at time.lex.
BL: As modern technologies continue to evolve how does your team remain versed in recent legal and technological innovations?
GS: As previously pointed out, we make sure to stay up to speed with technological innovations and we do this by using them ourselves, by talking to our clients and understanding their business model, by going to conferences and by regularly publishing in our areas of expertise. The main and most fun challenge is to come up with legal solutions that withstand technological changes, today and tomorrow. Therefore, we also believe that you can only practice our field of law if you have a thorough understanding of the basic principles of contract and tort law as the Romans introduced them 2000 years ago. It's a matter of mixing tradition with common sense and innovation.
BL: What do you hope the next five years will bring for time.lex?
GS: We hope to continue our organic growth, making sure to keep a stimulating and pleasant working environment for our lawyers and of course to stay a trusted partner for our current and future clients.
BL: Thank you for your time.