Brussels Legal Articles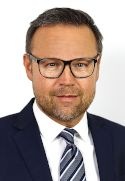 Prof. Dr. Dieter Frey studied law at the universities of Bonn and Lausanne as well as at the College of Europe in Bruges. He did a master's degree in European Community Law at the College of Europe. Worked as an academic assistant for Prof. Dr. Everling, a former judge at the European Court of Justice in Bonn. In 1998, after completing doctorate on European Media Law, started a career as a lawyer with White & Case in Brussels. In 2003 created his own law firm FREY Rechtsanwälte.
For more Brussels Legal articles click here.