Brussels Legal Articles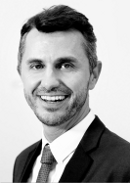 Geert Somers specialises in intellectual property, e-commerce, ICT related contracts, media and entertainment, data protection, unfair competition and digital marketing. He works for clients in a number of sectors including Internet, technology, heavy industries, leisure, media, health care, training services, direct marketing and financial services.
He shared with Brussels Legal about the challenges of being a partner in time.lex, a law firm specialized in technology, intellectual property, media and e-business. The development and expansion of time.lex and the most challenging and rewarding aspects of day-to-day work were some of the topics discussed.
For more Brussels Legal articles click here.