Welcome to the Brussels Legal community
Brussels Legal is the centre of the legal community working with international and European Union law in Brussels.
We provide you with information on Brussels-based law firms and legal organisations and the lawyers who work for them, as well as information on the social and professional Brussels environment.
Find out more about:
- Articles for the Brussels legal community
- Brussels legal News on law firms and lawyers
- The best Brussels legal jobs and a directory of law firms
- Legal conferences and seminars
- Legal education & courses
- Brussels newcomer information and tips
- Social events and the private life of Brussels lawyers (Brulex league, secret diary blog, ...)
- Don't forget to sign up for the weekly EuroBrussels Legal Jobs Newsletter
Brussels Legal Articles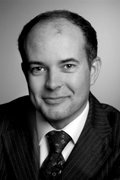 Andrés Font Galarza is a Spanish qualified partner and a member of the Brussels Bar, based in the Brussels office of Gibson, Dunn & Crutcher. Mr. Galarza's practice encompasses antitrust issues relating to mergers, joint ventures, distribution (especially online commerce), IP, the abuse of dominance and cartels.
He talks with Brussels Legal about the challenges of being a private practice lawyer in brussels after 15 years in the European Commission.
For more Brussels Legal articles click here.